I am an Integrative Counsellor located in Athens, Greece
As an Integrative Counsellor I work mainly within the humanistic therapy modalities with special focus in Gestalt.
I hold the Diploma in Integrative Counselling by COSCA & I have also been trained in the Gestalt Psychotherapy approach by the Gestalt Foundation in Athens. I am a member of the Hellenic Association for Counselling (HAC) and the European Association for Counselling (EAC).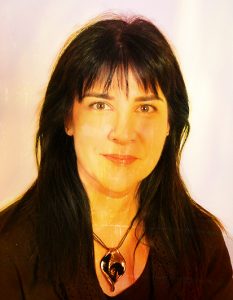 Lydia Michael - Tatti
Mental Health Counsellor
Integrative Counselling & Gestalt Therapy
I began my professional career as a scientist having studied Biology & Social Biology (BSc) in the UK, at the University of Surrey – Roehampton. My fascination of the miracle of life led me to specialise in the field of human reproduction and embryonic development (MSc in Reproductive Biology & PhD in Developmental Biology) from the University of Edinburgh's Medical School.
Due to this training, I have a special interest in fertility issues and emotional support during the assisted reproduction journey and pregnancy as well as related losses. I am a member of ESHRE (European Society of Human Reproduction) and of BSDB (British Society for Developmental Biology).
My other areas of special interest and expertise include Parental Counselling (trained by the Panhellenic Parent Education Groups' Association & Athens Synthesis Centre), Psychology of Health (trained by EPSYPE), and Loss & Bereavement (trained by the Adlerian Training Institute & Merimna in Athens).
In order to honour my own personal career journey I also gained special training in all-age Career Counselling (PgDip in Career Guidance, Edinburgh Napier University) which supports adolescents and young adults in their exploration of possible career paths, and adults in managing career-related changes, crises, and/or losses.
I am fascinated by the developmental aspects of human life from cradle to grave and most especially the anticipated or unexpected changes in one's lifespan. I am committed to therapy and offering emotional support while I am sharing with you your personal journey; I place my trust in the unfolding of your hidden potential to self-healing and growth.
Postgraduate Training
Integrative Counselling

,

Diploma Integrative Counselling, COSCA
Gestalt Therapy

, 4-year training in Gestalt Psychotherapy approach, Gestalt Foundation

All-age Career Counselling

, PgD Career Guidance, Edinburgh Napier University

Fertility/Infertility – Reproductive Health

, Reproductive Biology (MSc) & Developmental Biology (PhD), University of Edinburgh
Continuing Professional Development
Psychology of Health

,

Association for the Psychosocial Health of Children and Adolescents (A.P.H.C.A.)

Parental Counselling

, Athens Synthesis Centre

Parent Education Groups

, Panhellenic Parent Education Groups' Association

Violence, Trauma & Abuse,

Gestalt Foundation

Loss & Bereavement

, Adlerian Training Institute & Hellenic Adlerian Psychology Society

Bereavement in families,

Merimna NGO for Family Bereavement

Perinatal Bereavement,

Merimna NGO for Family Bereavement

Art Therapy,

London Art Therapy Centre & Athens Synthesis Centre